When a person wants to enter trading arena, one of the most important questions is "What should I trade?". There is an overwhelming choice of financial instruments available for trading. Stocks, bonds, futures, commodities, options, mutual funds, ETF's, all kinds of derivatives like swaps and forward and, of course, contracts or spot Forex.
Perhaps it's not a surprise, that majority of people start their trading adventure in stocks. These financial vehicles are relatively familiar to most individuals. They're mentioned in the media every day, newspapers always provide price quotes for them. Most of us own or know somebody who owns stocks. That may be direct holding in brokerage account. An indirect one, through mutual fund or retirement plan.
Taking that under consideration, why should a trader branch out into the forex markets? Entire books could be (and have been) written on the subject. Reasons can be very diverse and compelling. Also fairly technical and complex. We're going to focus on a few, most obvious, factors, mentioned here in no particular order.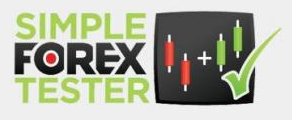 Liquidity- forex is the most liquid financial market in the world. Period. Published figures vary from source to source. They all agree that total daily volume is in the vicinity of 2 TRILION a day. It's really hard to comprehend. It's more than all other financial markets in the world combined. To give it practical meaning- there is no problem to get in or out of the market no…


Source by Mike Kulej